A message from Melissa Lipsett
Bible poverty is a real thing around our world – and people are prevented from full engagement with it because of their own poverty, illiteracy or indeed because it simply doesn't exist in their own language.
The work of Bible Society is about addressing all of these very real problems. We are called to this work, this important mission, together.
I want to play my part. In fact it constantly amazes me that I get to play my part and that God trusts me (and you) with this. And together, I do believe we can make a difference. To champion the Bible to share the love of Jesus, so that lives are changed, and our world is transformed. It was for me, and I pray that it will be for others.
Melissa Lipsett
Chief Operating Officer
Bible Society Australia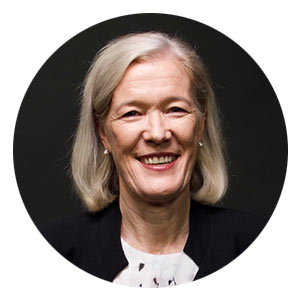 South Africa is a beautiful country, blessed with spectacular scenery, flora and fauna. It is also a country that is desperate for change. All who live in South Africa are influenced in some way or another by crime. Many South Africans who are able to do so choose to leave the country because of security concerns.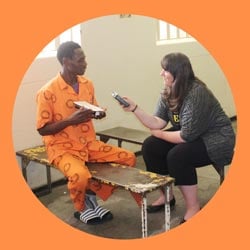 Eternity News journalist Kaley Payne visited this very prison. She recalls her experience in this recording:
"I've never been inside a prison before...I'm not really sure I'll know what say and whether I'll be able to look them in the eye."
Charles Sadiki, one of the pastors from World Hope Ministries, and himself a former inmate, told us that the gospel message finds fertile ground with these prisoners.
He mentioned that most of the prisoners are not proud of what they've done. They often feel guilt and regret. "The message that they were created in the 'image of God,' and that they have value as human beings, resonates with them and gives them hope."
According to Pastor Willie Dengler, who oversees the prison ministry work, lives are changed through this program, as prisoners receive the opportunity to understand the forgiveness and mercy of Christ.
For many, hope has been restored in God, in humans, and in themselves. Many also begin to seek restoration with their families and ask forgiveness from those they have affected by their actions. Further, the program offers greater hope for the future of these prisoners, as they are encouraged to continue making disciples and persevering in the call of God.
Just $11 could provide a Bible to a South African inmate. Will you help reach 15,000 inmates with God's powerful word and give them hope?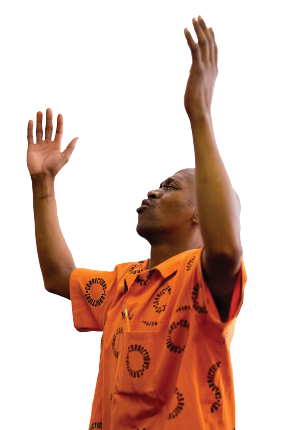 Established in Sydney in 1817, Bible Society Australia's activities take place as part of the United Bible Societies who operate across 200 countries and territories.
We are one of the most extensive mission groups in the world and do our work in partnership with churches, providing resources and Bible-focused campaigns and community programs.