We can provide custom Bibles for almost any purpose. We also offer innovative Christian titles covering subjects such as history, contemporary social issues, religious debates and memoirs, through imprints including Acorn Press and the Centre for Public Christianity.
Our mob, god's story
---
Seven years in the making, Our Mob, God's Story is an exclusive, award-winning art book that celebrates the impact of the Bible on Australia's First Nations People, along with Bible Society's 200 years in Australia.
The art book, compiled by award winning author Christobel Mattingley and Bible Society Australia's Louise Sherman, showcases over 115 paintings by 65 Aboriginal and Torres Strait Islander artists from across Australia.
Cover artwork: Sacred Place by Safina Stewart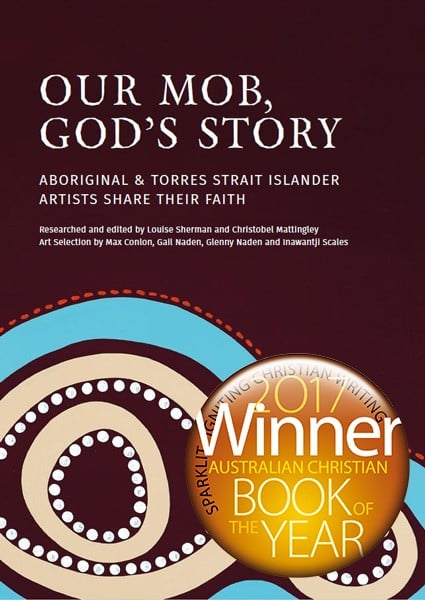 Trade enquiries and authors
---
We would be glad to hear from you if you are a bookseller or distributor and would like to range any of our titles.
The Bible Society also publishes under the imprints of Acorn Press, Morning Star Publishing and the Centre for Public Christianity.
If you are part of an Australian institution, organisation or mission that undertakes bible engagement work, you may be eligible for our Scripture Grants program.
In addition to commissioning titles, we will consider unsolicited manuscripts that meet our submission guidelines.