Join the team
Over 200 years of opening the Bible in Australia and the World through the work of our dedicated and passionate team!
We love the Word of God! We are Spirit led and Servant hearted! We are committed to integrity and the pursuit of excellence in everything we do! Join our team and make a REAL difference!
Email your resume to [email protected], with a cover letter introducing yourself. We'd like to hear from you!
Work with a purpose -  supporting the mission of Bible Society Australia including Eternity News, Centre for Public Christianity, Koorong and Acorn Press
Contribute to the global mission – through the work of United Bible Societies (UBS) charities, serving the global Church of over 2.2Bn people
Prayer focused – at the heart of everything we do!
Learning and development – opportunities to support employee growth
Innovative workforce – focused on creativity from every team!
Work-life balance and flexibility – arrangements provided to support a family friendly workplace
Staff Discounts – at Australia's leading Christian retailer, Koorong stores and cafes
Health and wellbeing – provided through our commitment to safety in the workplace, Employee Assistance Program (EAP) and Wellness Program
Employer Paid Parental leave – entitlements for employees completing 12 months of service
Reward & recognition – for outstanding performance and years of service!
Collaborative & passionate teams – who work united across our brands to achieve our mission!
Consider a career at Bible Society Australia across a range of professions, including missionary work, marketing, publishing, journalism, retail & hospitality, human resources, information technology, customer service, finance and much more.
Meet Bible Society Australia employees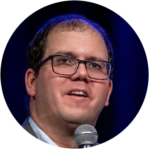 Rick
I love working for Bible Society, not just because the Bible is foundational in my family's life, but because I get to share the Open the Bible mission with Christian leaders throughout Western Australia. I enjoy conversations over coffee at the K Café, building partnerships with churches and telling stories of Bible mission at church services and meetings.
Favorite Bible passage: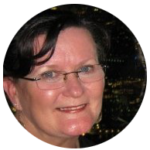 Amanda
Working for Bible Society Australia is one of the great joys of my life. My colleagues are, without exception, wonderful faith-filled people who inspire me every day. I am part of a culture that values the work I do and the person I am. It is an incredible privilege to use my own gifts to work in a team where we do the vital work of opening the Bible to all people.
Favorite Bible passage: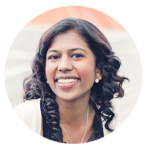 Sashi
The past four years of my career working for BSA has been a great blessing to me. I always wanted to work for a not for profit organisation and my experience with BSA has certainly exceeded my expectations. It is wonderful to know that the work of BSA is having both a present and eternal impact in people's lives. I also love the genuine care and support the staff have for one another and being constantly encouraged and empowered to use my skills and passions to glorify God.
Favorite Bible passage: