Established in Sydney in 1817, we have always been closely tied to the leadership of the nation, with governors, business leaders and senior clergy featuring in the Society's history.
Bible Society Australia's activities take place as part of the United Bible Societies, a global network operating across 200 countries and territories. We are one of the most extensive mission groups in the world and do our work in partnership with churches, providing resources and Bible-focused campaigns and community programmes.
In return, we enjoy the support of churches across all denominations and partner with other organisations in areas of publishing, literacy development (such as UNESCO) and youth Bible engagement.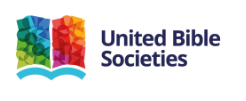 Bible Society Australia Group
Ms Anne Robinson AM (Chairman)
Anne is founder of Prolegis Lawyers, a provider of legal services to the not-for-profit sector and is a member of St Andrew's Anglican Church Roseville, Sydney.
Ms Ruth Limkin
Ruth is CEO of The Banyans Health and Wellness working in the area of wellbeing and recovery and remains a credentialed Pastor, in voluntary leadership, at Nexus Church, Brisbane.
Ms Sue Stott
Sue is a Director and Co-Founder of an administration services organisation and attends South Croydon Anglican Church in Melbourne.
Mr Michael Harvey
Michael operates his own public practice accounting firm and is a member of Tailrace Community Church in Launceston.
Mr David Carver
David is a chartered accountant in a public practice and a member of Westbourne Park Uniting Church in Adelaide.
Mr Grant Dusting
Grant was born and raised in Perth and was actively involved in a large Pentecostal church. He and his wife Lauren now live in Sydney and attend Hillsong Church. Grant is the Research and Operations Manager at McCrindle Research.
Mr Barry Morris
Barry is a chartered accountant and former CFO of Bible Society Australia, is a Director of TEAR Australia and is a member of St Andrew's Anglican Church Roseville, Sydney.
Dr Kate Harrison Brennan
Kate is the CEO of Anglican Deaconess Ministries and is a member of Christ Church Lavender Bay in Sydney.
Mr Mark Schultz
Mark is the Team Leader in Mission Resourcing for the Uniting Church in South Australia and attends the Glenunga Uniting Church and Encounter Church, Prospect.
Grant Thomson: Chief Executive Officer
Rev Melissa Lipsett: Chief Operating Officer
Malcolm North: Chief Financial Officer
David Foster: Chief Retail Officer
Scott Walters: Chief Fundraising Officer
Penny Mulvey: Chief Communications Officer
John Park: Chief Technology Officer
At Bible Society Australia, we welcome your feedback so that we can keep improving.