An Encyclopedia Bible that seeks to ignite students with a passion to understand and engage with God's word.
The new Catholic Encyclopedia Bible will engage students with sacred scripture and support religious education curricula in schools across Australia.
The Encyclopedia is written specifically for Catholic students in years 5-10 with an average reading age of 12 years. This reading level makes the encyclopedia also accessible to other low-literacy groups including those for whom English is not their primary language.
The Contemporary English Version (CEV), currently the official translation used in all Australian Catholic masses for Children, has been selected as the best version for the Encyclopedia and this selection has been endorsed by the Archbishop.
Designed for engagement
The Catholic Encyclopedia Bible has been written specifically to work with Religious Education curricula used in Catholic schools around Australia.
Over 350 colour images extensively researched to provide context and bring the Bible to life with captions especially written for school use.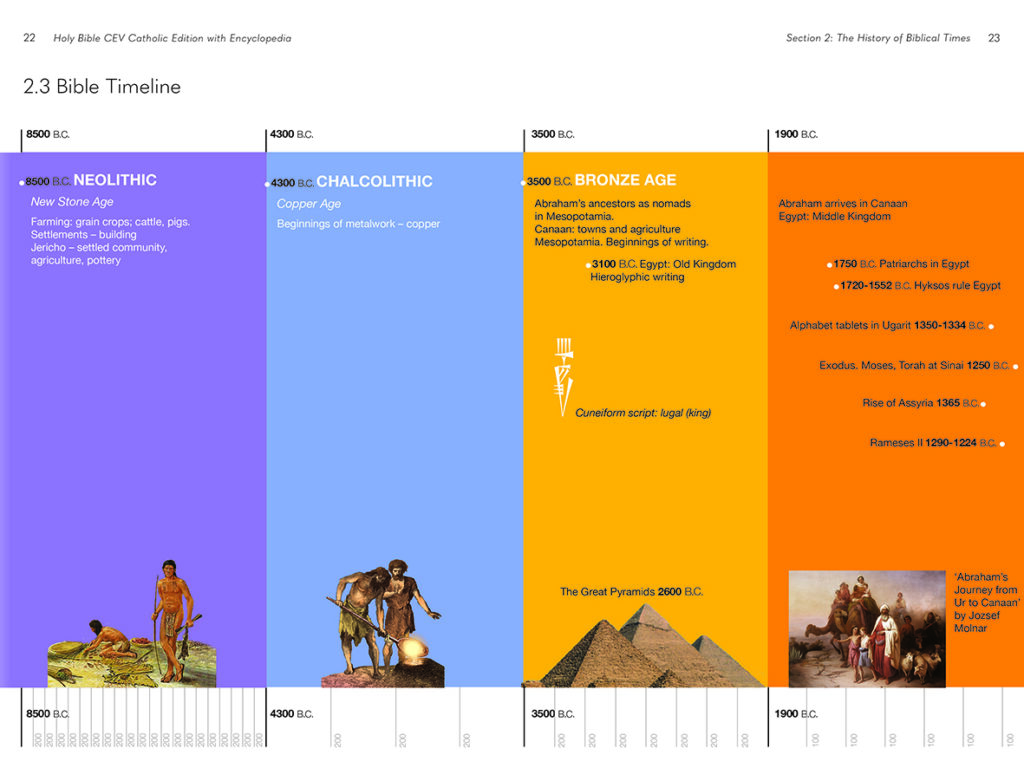 A Catholic approach to Scripture
The Encyclopedia includes an overview of the Catholic approach to Scripture, descriptions and commentary on each book of the Bible and covers Scriptural connections to the Sacraments, Pope Francis' Encyclical  'Laudato Si' and Lectio Divina including samples.
Pre-order your 2021 CEV Catholic Encyclopedia Bible now
---
School Discounts available for orders before 31 August 2021 - Delivery begins late August
RRP $39.99
Order 20 copies or more and receive a 25% discount PLUS downloadable teachers' notes
Order 50 copies or more and receive a 30% discount PLUS downloadable teachers' notes
There is a flat postage and handling fee of $15.00 per order.
The ISBN is 9780647530665
Subscribe for product updates