One man. One word.
---
Eternity. It's the one word that has captivated the people of Sydney and beyond. For 30 years, from the 1930s to the 1960s, 'Eternity' was written in beautiful copperplate script with yellow chalk on the pavements of Sydney, country New South Wales, Newcastle and Melbourne.
It took just one man, Arthur Stace, "Mr Eternity", an underclass battler, former drunk and criminal to inspire an entire city. Arthur's story is an Australian story and one we all need to read.
You can discover the true story of this unlikely Australian icon in Mr Eternity: The Story of Arthur Stace. Written by award-winning Australian author Roy Williams with Elizabeth Meyers, whose parents were close friends of Arthur Stace, Mr Eternity includes photos and letters made public for the first time, as well as intriguing stories about the life of this inspiring man
Who is the mysterious 'Mr Eternity'?
Authors Roy Williams and Elizabeth Meyers talk about their involvement in writing Mr Eternity: The Story of Arthur Stace
Rev. John Ridley's 'Echoes of Eternity' sermon
Hear the re-creation of the sermon from Rev John Ridley that inspired Arthur to take "Eternity" to the streets:
Radio interview with Arthur Stace
The one and only radio interview with Arthur Stace from 1964.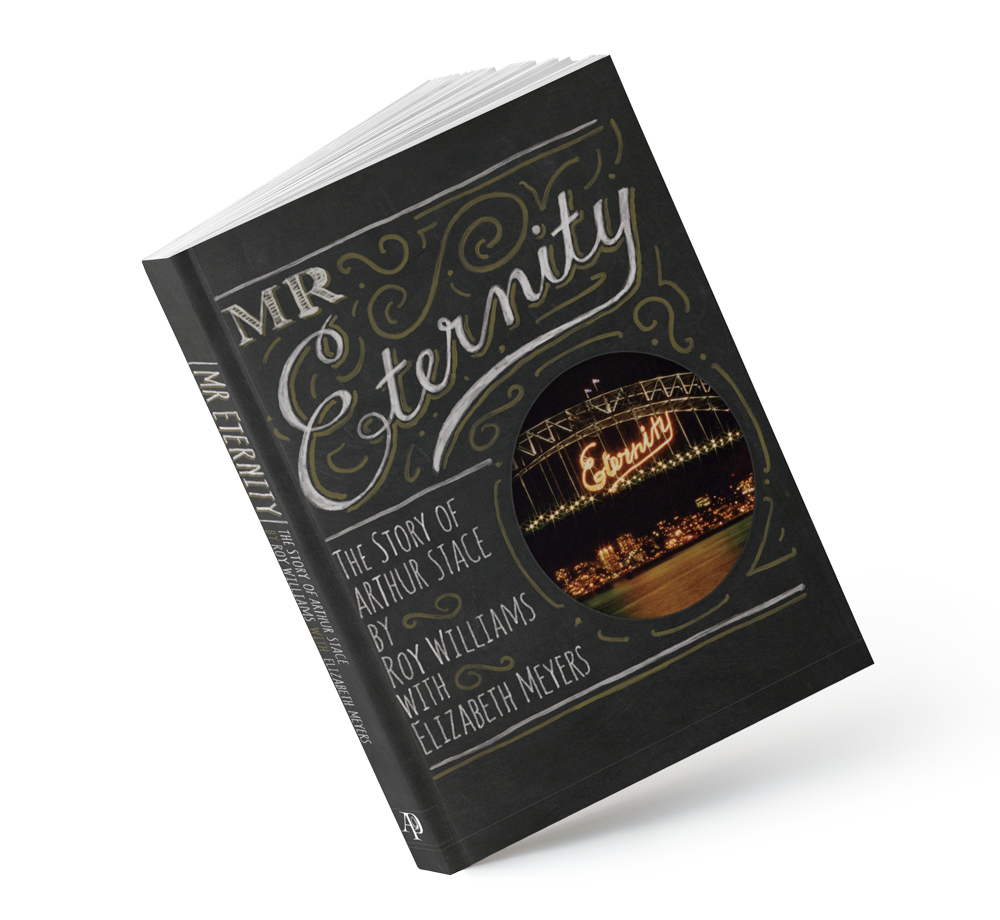 What do others have to say about the book?
"Now this humble man who became a Sydney legend has the biography he deserves."
- Clover Moore, Lord Mayor of Sydney
"Arthur's story, so beautifully told by Roy and Elizabeth, resonates very strongly with my long-held belief in the universal importance and value of commitment, perseverance and, most of all, passion."
- Remo Giuffre, Founder, REMO General Store
"I grew up on the legend of Arthur Stace, and his scrawled Eternity, that Mum pointed out all over the countryside, was one of the first things that captured my imagination.  And now here he is, the man himself!"
- Peter FitzSimons, Author and Sydney Morning Herald columnist
'Mr Eternity: The Story of Arthur Stace' in the media