First Nations Christians are receiving and engaging with Scripture in a way that is meaningful and transformative through Bible Society's Indigenous Scripture Grants Program. 
For Christians living in remote communities in the Top End of the Northern Territory, central desert communities and remote communities in the Kimberley and Far North Queensland, it can be difficult to get a copy of God's word. 
21.4% of Aboriginal and Torres Strait Islander people live in remote or very remote areas

 

43.8% live in regional areas
There is a great need for Bible distribution in these remote communities, so that communities can receive and celebrate the availability of God's word in their heart languages. 
"We need Bibles and Scripture resources for the whole Indigenous Community," says Sally Hawkins who, together with her husband Ed, are missionaries with Pioneers Australia and live in the remote community of Milingimbi.  
Milingimbi is an island community just off the North-East coast of Arnhem Land in the Northern Territory over 440 km east of Darwin. It is a small Aboriginal community of approximately 1,400 people where a number of different Yolŋu clan groups exist together, including Djambarrpuyŋu, Gupapuyŋu and Wangurri.   
"Mature believers, new believers, children, youth and adults — all of the people need Bible studies, daily Bible devotions, and Sunday School resources," Sally related to Bible Society's Louise Sherman.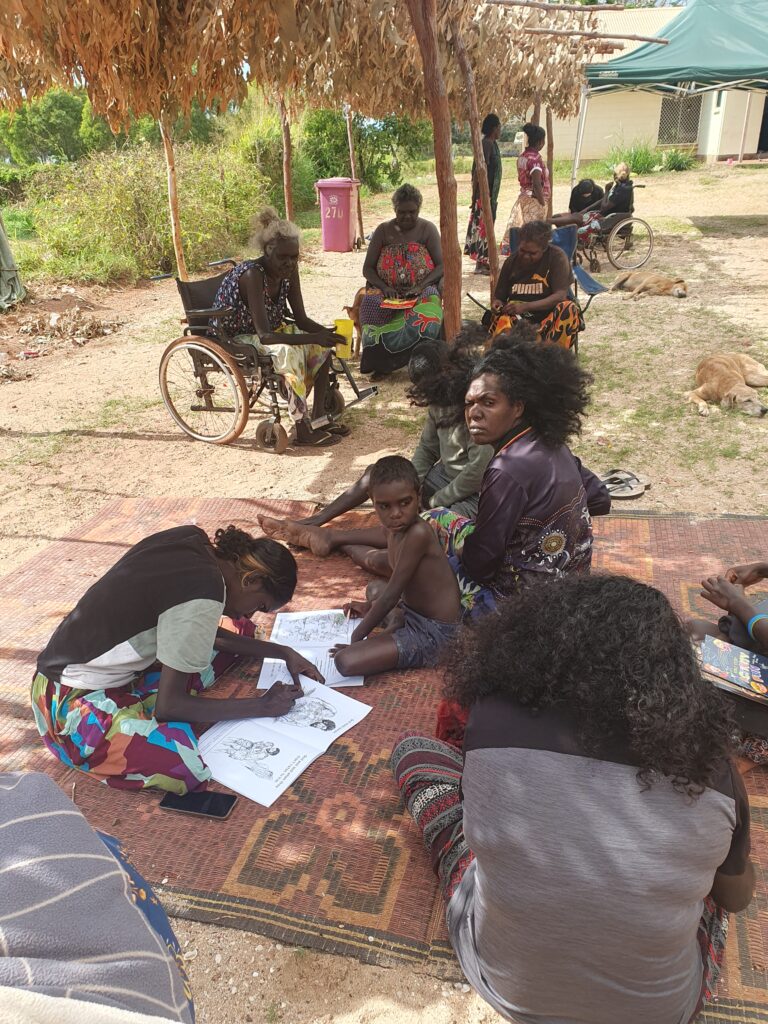 Louise connected with Sally at the Katherine Christian Convention in early May 2023. At the bookshop that Bible Society Australia provided for the convention, Sally shared with Louise the need for Bibles and Scripture materials in Milingimbi.  
Bible Society Australia partners with churches and mission organisations all over Australia to provide and distribute Bibles and Scripture resources to Aboriginal and Torres Strait Islander communities, so Louise was able to direct Sally to fill out an application for a Scripture Grant. 
Sally is incredibly thankful for the Bible resources sent to Milingimbi. "The resources have been devoured by people here," she says.
"The colouring books were a great success at church on Sunday."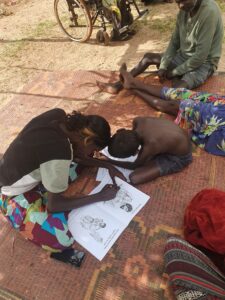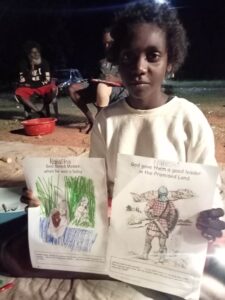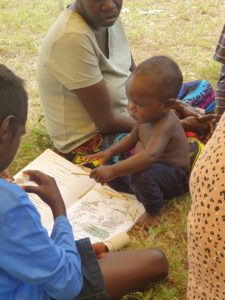 "The resources were a great blessing to the Yolŋu pastors at Milingimbi, Peter and Melissa. They were also used by children and youth at camp one night. Elizabeth Ganygulpa (a Wangurri speaker) received copies of the Gospel of Mark in Wangurri, as well as her own copy of the Djambarrpuyŋu New Testament, which she reads at fellowship most nights."