At the close of 2022, Bible Society Vietnam (BSV) reached a milestone in Bible literacy to be celebrated.
BSV handed over their long-running literacy program to the Evangelical Church of Vietnam (North & South) to co-ordinate and run classes into the future.
In the seven years of running the literacy program, BSV not only saw an increase in literacy among believers (and a corresponding increase in Bible engagement), they also saw the church enabled to Open The Bible with their neighbours.
Much of 2022 was taken up with Bible Society Vietnam training key members in churches as facilitators of the literacy project.
Lien from Bible Society Vietnam says, "We believe it is the right time to hand over the program to the community and let the church deploy it on a larger scale."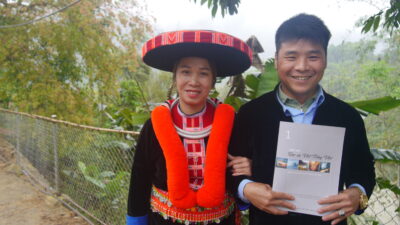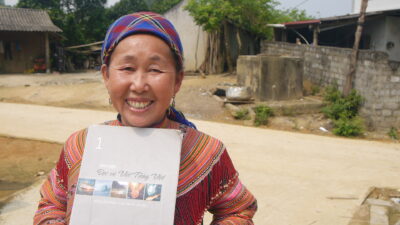 The ongoing need for literacy education
1.49 million non-literate people live in Vietnam, mostly among remote ethnic minorities
In 7 years, the literacy program saw 1,032 classes opened with 8,250 graduates
11,501 people have been involved in the project, including student graduates
28 out of 64 provinces in Vietnam have been reached with the literacy project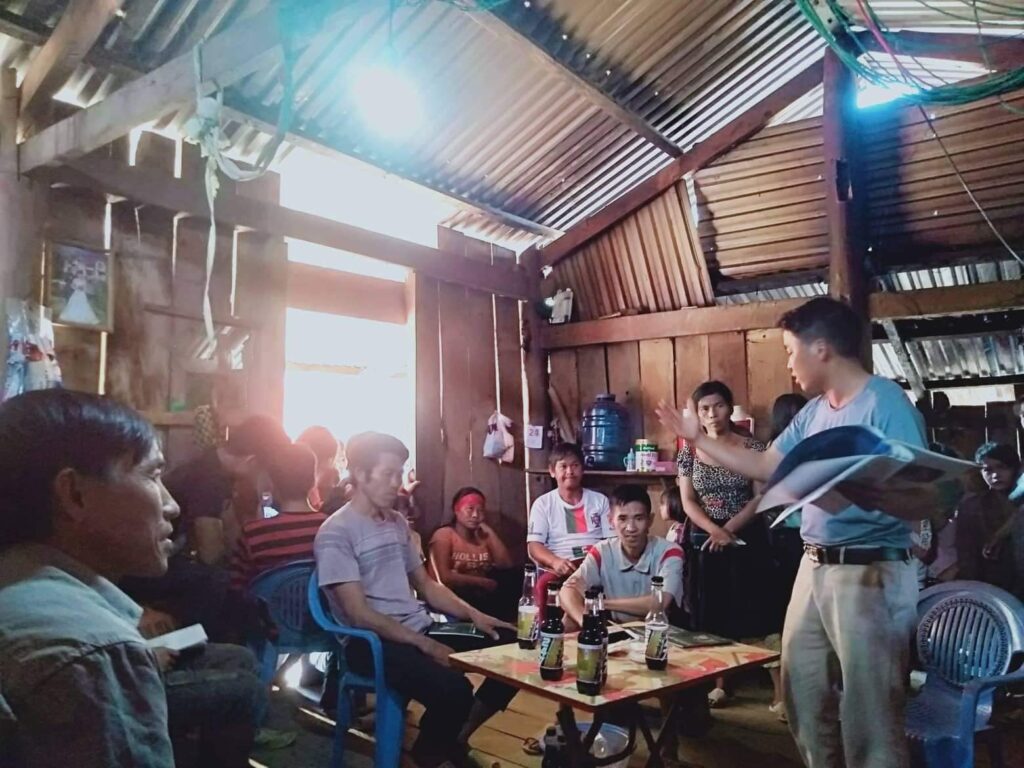 The need for literacy education is ongoing in Vietnam, especially among remote ethnic communities, and Bible Society has worked hard with the churches to train facilitators to continue to run literacy classes. In one area of southern Vietnam*, there are about 4,000 Vietnamese whose homes were in Cambodia, but who have been deported to Vietnam.
Their need to learn Vietnamese is very high because most of them don't know Vietnamese and don't have identification documents so they can't find jobs. Among this community there is an unmet need and an opportunity for the churches to help, by implementing a Vietnamese learning program.
During 2022, as a part of the literacyproject handover, Bible Society Vietnam worked with a local church in this area to open classes for 120 students, which progressed despite limitations on the students (since they don't have identification documents) and required checks on the teaching materials and certificates for teachers.
The ongoing impact of literacy education
Going forward, churches in Vietnam are now able to open as many literacy classes as they see a need for.
Literacy impacts many areas of life for the better. One of the students (a pastor's wife), after attending the literacy program was confident to take the motorbike driving license – and she passed it! She was so excited as she was able to write her name on a legally paper for the first time in her life!
Over the last seven years, and now into the future through the churches' outreach, Vietnamese people will be enabled to read and come to know Jesus through these literacy lessons, and as their literacy levels increase, are able to read the Scriptures for their own personal growth.
Pray for ongoing literacy education
Please pray with Bible Society Vietnam, that:
The Christian Education Committee (CEC) of Evangelical Church Vietnam North will collaborate well with churches to provide facilitator trainings wherever has need to open classes.
Pray that the key people who are trained will commit to the program by opening classes.
Pray for the classes in one area of southern Vietnam* to be free to open, and that students would be free to bring their books home to study without being hindered.
* Not named for security reasons