Download Quiz Worx' Christmas show for FREE
Bible Society Australia and Quiz Worx want to see every Australian child access engaging Bible-based teaching about Jesus. This is why we've come together to make Wait No More, Quiz Worx' Christmas show, available for download.
The Bible claims that Jesus is the one God promised to send, who would set people free so they can be in God's Family again. That's the BEST thing about Christmas. People don't need to wait anymore!
This 30 minute show is jam-packed with fun, music, scripture and of course, puppets! It even comes with a free book, Discovering Jesus from the Book of Luke, for every child watching*!
Want to book a live Quiz Worx show? Visit www.quizworx.com or call 1300-PUPPETS (1300 78 77 38) to inquire now!
To access this offer, please fill out the form below and we will send you a link to the show, along with your free copies of Discovering Jesus from the Book of Luke.
You can find answers to common questions below. Please contact [email protected] for any further enquiries.
*while stocks last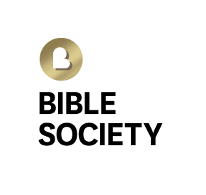 Frequently Asked Questions
Terms and Conditions
Offer valid for deliveries within Australia only
By claiming this free offer, you agree to allow Quiz Worx and Bible Society Australia group to contact you. Bible Society Australia's full privacy policy here. biblesociety.org.au/privacy-policy
All rights of the video and show reserved.
Unauthorised copying, reproduction, lending, public performance and broadcasting of this recording is prohibited.
Established in Sydney in 1817, Bible Society Australia's activities take place as part of the United Bible Societies who operate across 200 countries.
We are one of the most extensive mission groups in the world and do our work in partnership with churches, providing resources and Bible-focused campaigns and community programmes.